Basement home theater
What could be more fun than a home theater right in your own basement? A ">home theater is more than just a big flat screen in the basement! Why not go all out? When it comes to their basements, Colorado residents want to get the most out of them. With a basement home theater, you'll be able to kick back in style, invite friends and family, and view all the movies you love.
What do you want in your home theater? A lot of this will depend on the size of your basement, and how much of it you want to put aside for the home theater. Perhaps movie style seating? Extra insulation so the noise of soundtracks and exciting action scenes in movies don't disturb other family members on the main floor? What about a popcorn machine? Do you want your massive screen installed on the wall, from wall to wall? (Of course you do!) How about surround sound? Lighting on dimmer switches?
With unfinished basements, Colorado homeowners can create anything they want. More and more are creating entertainment rooms and basement home theaters. After all, the cost of a movie and some snacks is pretty high for one person. If you've got a whole family to consider, you might want to save on costs by staying in and watching your movie at home. But it's never quite the same, is it? With your basement home theater, you can give family and friends an experience that is the next best thing to "being there." For much less money.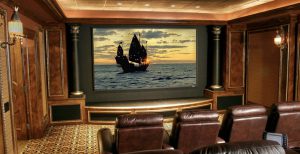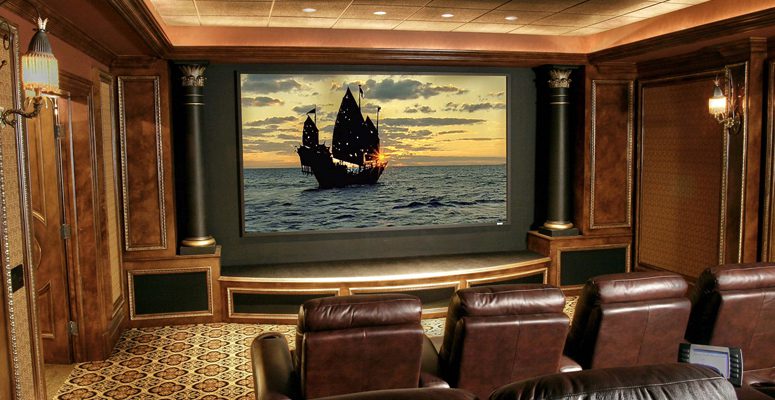 Basements, Colorado movie lovers are discovering, are the perfect place to put in a home theater. They already have that cave-like movie theater feel to them, usually with tiny windows that are easily covered up to make the space as dark as you need it to amp up the atmosphere.
Does your basement already have a nice bathroom? You simply cannot have a home theater without a good bathroom, considering your guests will be sipping wine, beer, sodas, and whatever else you decide to provide in your basement "snack bar." We can build you a custom bathroom or renovate the one that's already in the basement.
If you have a basement, Colorado Finished Basement can create a custom home theater that will be perfect for your needs, including any features you want. So why not grab a box of Junior Mints, give us a call, and make an appointment for one of our sales professionals to come check out your space. Together, you can design the basement home theater of your dreams. You might never leave the house again!