Basement bedroom for family visits.
Have you considered adding another bedroom in the basement? If you haven't, you might find that it's a great enticement for family to come and visit. These days, many families are spread out around the country, or even in various countries. Not only is it expensive to visit, it's less likely that family will visit if they have to stay in a nearby hotel, or camp out on your sofa. The first is simply too expensive, and the second feels like such an inconvenience.
But with the addition of a basement bedroom, family will feel comfortable visiting, knowing they can have a bit of privacy and not be in your hair the entire time. And if you add a small basement bathroom as well, don't be surprised if you have a steady stream of visitors enhancing your life!
What if your kids have gone off to college and you've taken over their bedroom and turned it into a bright sunny office or even a small gym? Then what happens when they come home for the holidays? Think how delighted your college age kid would be to find out they now have an even more private place to stay in a basement bedroom. And if you happen to have a walk out basement, all the better!
When it comes to adding a basement bedroom, you can have it built to any size and with any sort of features you'd like. If you suspect family guests like to blast music, you can have it built with extra sound proofing insulation, so everyone can enjoy themselves.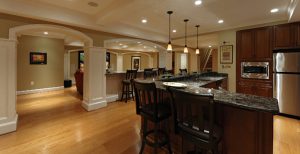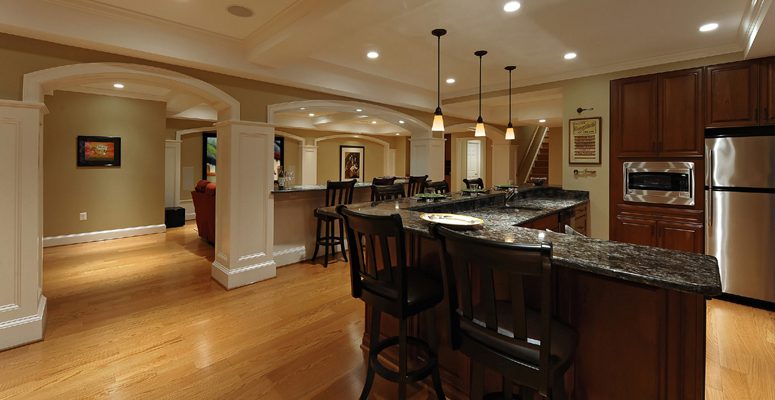 If you have enough space and a large family, if you like to entertain, if you love to get the family together for holidays or even annual reunions, you might want to consider adding two small bedrooms and a bathroom.
To many Coloradans, family is everything. Make yours comfortable with the addition of a basement bedroom. By the way, if you've put in some nice artwork, a lovely rug, and a couple of antique pieces of furniture for atmosphere, don't be dismayed by ugly well windows. Our sister company, Scottish Stained Glass offers the perfectly beautiful solution: cover those windows with custom stained glass.
After all, why should your brand new basement bedroom look any less elegant, less welcoming than the rest of your home?
Here at Colorado Finished Basement, we can build a new basement bedroom that you'll get great service from, whether your entire basement is already finished or it's just empty space. We do custom work and have over a decade of basement remodeling experience under our collective tool belts. Why not give us a call today for more information or to set up an appointment with one of our sales managers?