Added basement functionality
When it comes to your finished basement, there are few things that will make it more usable than a good bathroom. With a bathroom in the basement, a lot of benefits can be derived. For starters, it can ease congestion in the bathrooms in the rest of the house. A basement bathroom is perfect for those times you throw a party or play host to out of town guests.
What's more, adding another bathroom, basement or anywhere else, adds great value to your home, which might easily pay for itself in ROI if you go to sell the home.
If you are finishing your basement, perhaps adding a home office, an extra bedroom, or even an entire mother in law apartment, another bathroom in the basement is an absolute must.
Here at Colorado Finished Basement, we have over fifteen years of experience adding everything and anything homeowners could want to their basements, including bathrooms. Your new basement bathroom can be as plush or as spare as you choose. The fixtures can be as basic or as lavish as you choose. The lighting could be a fluorescent panel in the ceiling or some fabulous lamps installed on either side of the bathroom vanity. The cabinet can be tiny or big enough to store your towels in. The floor can be tile, wood, carpet, or whatever you prefer.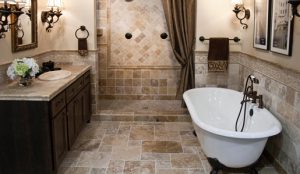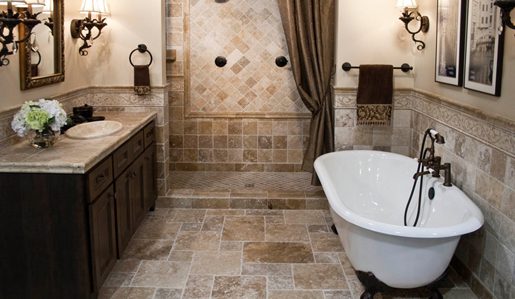 And speaking of lavish bathrooms, what about adding a small steam room or sauna to that bathroom, for the ultimate in spa luxury? You might not have room for that on your main or upper floors, but the basement is the perfect place for it.
When you consider adding a basement bathroom, consider who will be using it and how much traffic it will get. Will it get daily use? Do you frequently have out of town guests? Is a family member such as an in law coming to stay with you? Are you considering renting out that back basement room? Do you need a full basement bathroom with a tub or a shower stall, or only a half bathroom with sink and toilet? Obviously, both space and budget are considerations here. We can help. Our expert basement remodel design staff can answer any questions and steer you toward the choices that make the most sense for you and your family's needs.
For more information about adding a brand new basement bathroom or remodeling that old one no one ever seems to like to use, why not contact us today at Colorado Finished Basement. You can contact us by phone or through our convenient online form. We look forward to earning your business.