Upgrade your basement bathroom
Do you have one of those dinky little bathrooms in your basement that no one really feels comfortable using? Has it become the bathroom of last resort among your family? Why not upgrade with a basement bathroom remodel?
There are many things you can do to make that particular bathroom more appealing, and therefore more usable. New tile? New flooring or lighting? New sink and toilet? How about removing the tub and adding a modern shower stall? Or even adding a sauna or steam room?
With a basement bathroom remodel, that unused bathroom might just become the most popular room in the house. There are many reasons why you might want to redo this bathroom.
1. There's water damage or mold in the bathroom from a leak in the ceiling or a flood.
2. You're hoping to rent out that spare bedroom and need the bathroom to be appealing to attract a tenant. Nothing creeps out prospective tenants like an old, worn looking bathroom.
3. You're doing an entire basement remodel and need the bathroom to match.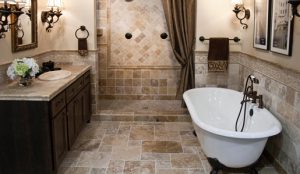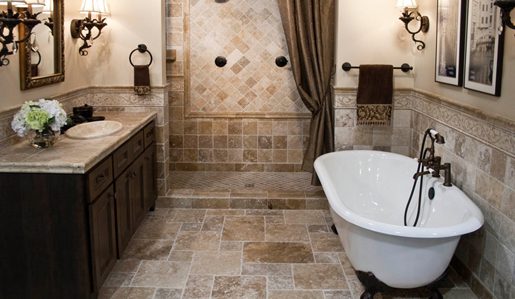 4. It's simply ancient and the time has come. You cannot look at it the way it is another day.
5. You need to ease congestion in the upstairs bathrooms, especially if you have any teens hogging those bathrooms.
6. You are about to put your home on the market and don't need that one eyesore of a basement bathroom as the weak link. Again, bad bathrooms are a turnoff to buyers or renters.
With a basement bathroom remodel, you get to choose exactly how you'd like the bathroom to look and what features you'd like it to have. It can even be enlarged, if you have the space in the rest of the basement.
Working with Colorado Finished Basement, we will draw up the plans and assign you a project manager. You'll always have someone to answer your questions and ensure the project is moving ahead smoothly and on time.
We have well over a decade in basement bathroom remodels, from planning to construction to the last detailed finishing touches. So why wait? If you do not have a basement bathroom to remodel, we can build one from scratch for you, with all the features that you want. Bathrooms add value to a home, so they are a great home-improvement investment.
If you are looking for a high quality basement bathroom remodel anywhere on the Front Range or in the mountains, we hope you will contact us today. We'll make an appointment to plan and design your new, modern, squeaky clean bathroom and give you a competitive bid.