Refacing your basement could make it look like new again.  
Is your basement in need of a face lift? If so the experts at Colorado Finished Basement can help. Imagine walking down to your basement with new paint, trim, carpet, hardwood floors, or whatever you decide. Some basic upgrades could revive your basement and make it your favorite part of your home once again.
Basement refacing, or basement resurfacing, involves stripping away the old and worn and adding something new, whether to the walls or the floors. Now, why might you want new walls in an already finished basement?
We can think of several reasons, as we think back on the ugly paneling and strange finishes we have seen on basement walls over the years. Even for basements, things do go out of style. Perhaps that dark, dreary paneling that once seemed appropriate (thirty years ago) now seems so out of touch with modern aesthetics that you barely want to spend any time in that room.
With basement refacing, we can strip those old ugly walls and give you whatever you want in their place. Perhaps it's just a new paint job. Perhaps you actually love paneling, and want it installed over the drywall. Perhaps you even want wallpaper, which is making a big comeback.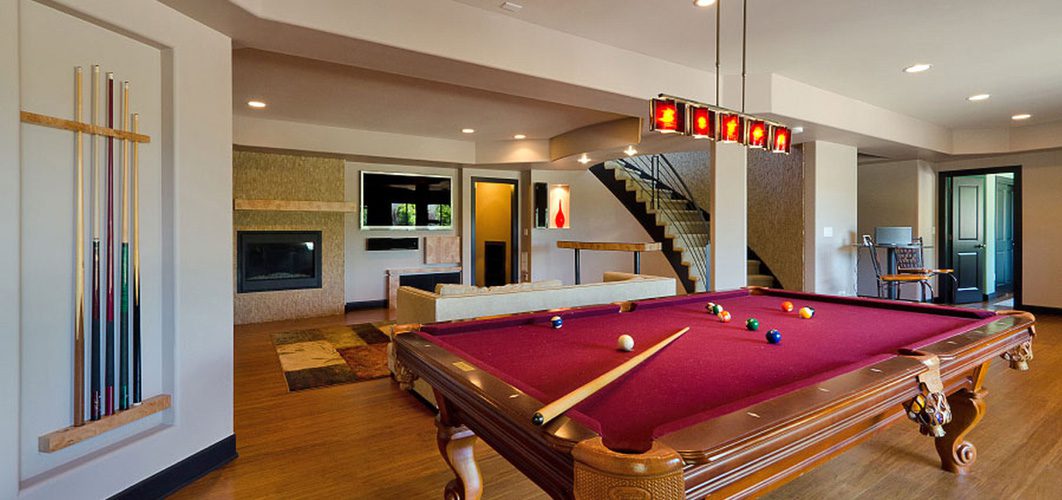 Or perhaps your basement refacing needs lean more toward the floors. Is your basement still carpeted in yellow shag from 1969? Or is your basement a room that has seen so much use that a trail is worn through the flooring by your family taking advantage of that space?
Whether you have wood floors that need replacing, or you want that musty carpet gone and gorgeous new bamboo or wood floors installed, Colorado Finished Basement has the experience to do a great job.
If you have a finished basement, chances are you have already spend good money on decorating it and turning it into whatever your home needed. Whether that was an office, a spare bedroom, a billiard or ping pong room, or a family room with a great entertainment center . . . chances are you want your basement to look as great as the rest of your home.
Why let it be worn, ugly, or outdated? With our different basement refacing and resurfacing options, a gorgeous, comfortable, modern basement is only a phone call today.
What do you need done in your basement? Don't put it off. Whatever it is, we hope you'll contact us at Colorado Finished Basement today.