Extra space for your home.
Are you looking for extra space in your home? Have you considered that it is already there, beneath you, in the form of your basement? In Colorado, basements make up valuable real estate in a home, and if finished properly, can become a space the whole family can truly enjoy.
What kind of extra space do you need? An extra bedroom or bathroom? A new office for a home business? An entire mother-in-law apartment for one of your aging parents or in-laws? Or how about something just for fun, like an entertainment room, a crafting room, a music or reading room, a game room? How about a bar, for entertaining?
For homeowners in Colorado, basements can supply the space for these new rooms. Perhaps your basement is already finished, but it's just one huge space, dark and uninviting. No one goes down there. It's damp and chill. Filled with spiders. Well, we can't do anything about the spiders, but we can definitely turn that space into something warm and well lit and welcoming.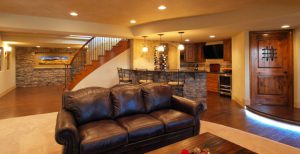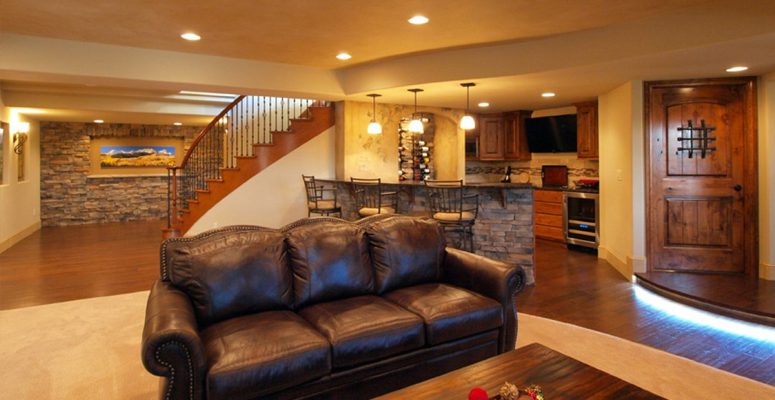 It all starts with a basement remodel consultation with one of our Colorado basements specialists. Discuss your ideas and plans, receive a bid for the job, and set the whole plan into motion. Whether your basement is already finished, completely unfinished, or you want to leave it mostly as it is but just add one new room in a corner of the space, we have the experience to handle the job.
Colorado basements can be anything from simple rooms that consist of four walls and a door, to elaborately decorated rooms including fireplaces and extra soundproofing and ceiling lighting. And along with adding the extra usable space your family needs, with a basement remodel you are also adding extra value to your home. However, when it comes to adding value, the basement remodel needs to be of the same quality as the rest of the home. So look for a contractor with a reputation for quality workmanship and quality materials.
Here at Colorado Finished Basement, we have over fifteen years of remodeling Colorado basements under our respective tool belts, and hundreds of pleased customers. For your basement job, you will be assigned a project manager who will oversee it from start to finish. This ensures you will always have someone you can call who is fully up to speed with the job and can answer any questions that might arise.
If you need more usable space in your home, don't let that basement go to waste! For a bid or more information, please contact us at Colorado Finished Basement today.