Expert basement finishing.
In Colorado, finished basements are popular for a wide variety of reasons.
1. They allow homeowners to make full use of every square foot in their homes, and with real estate values and prices as high as they are, that's important.
2. They add value to a home.
3. For homeowners in Colorado, finished basements allow them to customize the space for whatever purposes they like, whether that's an entertainment room or a home theater, a spare bedroom or an entire mother in law apartment, a home office or a music or reading room, a bar or a pool room. They allow for the inclusion of another bathroom, if that's what's needed as well.
And that's where we come in! At Colorado Finished Basement, we do custom basements designed exactly to your needs and your tastes. Whether your basement is currently unfinished, or it was turned into a "real" room with nice walls and flooring but no actual character or purpose, we can help.
Why waste all that great space when you could add on rooms that will make your home more practical, more comfortable, more useful, and last but hardly least, more valuable?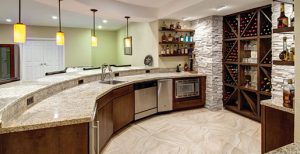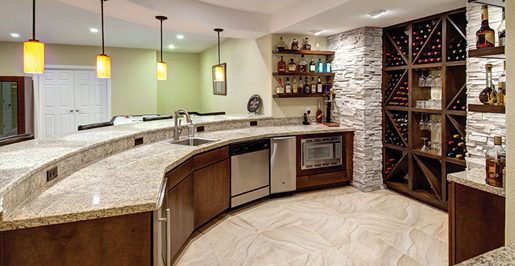 Once upon a time in Colorado, finished basements were rather generic. Just a basement. A place for storage, or maybe for the kids to blast their music so their parents wouldn't have to hear them. (By the way, if you are going to create an entertainment room or home theater in your basement, you might want to add some extra sound-proofing insulation. That way, family members above you can keep doing what they want to be doing without being blasted by sound from the basement.)
Click here to see some of the Colorado finished basements we've been proud to build for our clients in our fifteen years in business.
What sort of basements have you seen that sparked your imagination? What kind of rooms or uses or features are you looking for? A basement spa, complete with steam room or sauna? A basement bar to kick back and entertain your friends when it's too cold to hang out on the deck? A basement sewing room where you can finally launch that tailoring or fashion business you've dreamed of? A basement game room complete with billiard table, ping pong table, and a huge flat screen for video game tournaments with your family? An extra bedroom – or two – for out of town guests and kids home from college (who need a bit more privacy than they used to?) Colorado finished basements can contain any or all of these ideas. It's entirely up to you.
The first step is to call us for a consultation. You'll be assigned a dedicated project manager who will answer all your questions and ensure that your new Colorado finished basement project goes smoothly. Please give us a call today.