Basement remodel experts
In Colorado, finished basements can be the perfect solution to space issues, privacy issues, storage issues, and entertaining issues. Many of our Colorado clients tell us that they don't make good use of their basements. This can be for a variety of reasons. The basement might be rough and unfinished. It might be ugly. It might smell. It might be cold and dark. It might not be inviting. And it might not be laid out in a way that provides the kind of usage the homeowners need.
That's where we come in. Our Colorado finished basements can create the exact type of rooms or storage a homeowner needs to make use of all those currently unused square feet. We can add extra insulation to keep the space warmer, extra soundproofing to keep the space quieter, and the kind of warm lighting that will make the space that much more inviting.
After all, real estate is expensive, especially here in Colorado. So why not take full advantage of every possible inch? Did you know that a basement remodel gives you great ROI, if it is finished with the same quality construction as the rest of your home?
We are basement remodel experts who can turn your basement into an inviting, warm, comfortable space that can meet a wide variety of needs, including:
1. Add a mother-in-law apartment with a kitchenette, for a relative coming to live with you or a space you can rent out to add a new income stream.
2. Add another bedroom to give each kid their own room, or to house a college kid coming home on break or to live for a while.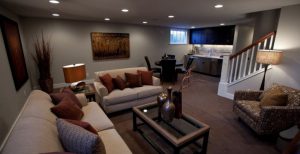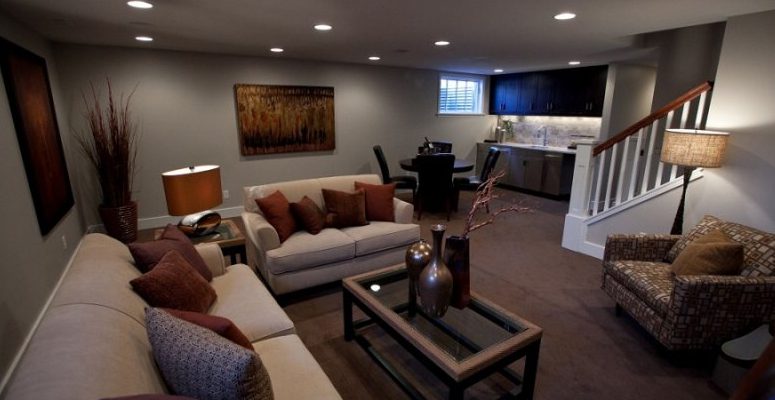 3. Add a new bathroom, which is a great investment as well. And if you want to live in the lap of luxury, you might consider adding a steam room or sauna to that bathroom!
4. Create a media room, home theater, playroom, video game room (with sound proofing!), or general entertainment room.
5. Add a bar for entertaining or kicking back with family.
6. Add a home office, complete with as much built in shelving of the size and kind you need to comfortably run a business out of the basement.
7. Add a sewing or crafts room, a library, or even a music room for that budding rock star in the family.
Colorado Finished Basements has over fifteen years in basement remodeling experience. We work with you to create a plan for the perfect finished basement. You'll be assigned a project manager who'll have your back for the entire duration of the project, available to answer questions, check in with, and keep the job running on track.
For more information about Colorado finished basements and basement remodels, why not give us a call today?