Basement office to work from home.
Perhaps you have a business that you run from home. Or perhaps, like increasing numbers of Colorado residents, you have a job that lets you operate from home on a full time or occasional basis. In any case, you need a dedicated work space . . . and office.
If you've got no rooms on the main floor that could be turned into an office, how about building a custom basement office? The advantages are many. For starters, if you have a dedicated office, that gives you a tax advantage as opposed to just setting up your laptop in a corner of your bedroom.
And with a basement office, you'll be able to leave your things out and have the privacy you need.
When it comes to building a basement office from scratch, we'll meet with you, discuss what you need, and draw up the plans. If you want to be able to block out noise from upstairs, let us know so we can add extra insulation. If you want to block out those ugly well windows basements frequently have, we can add some pretty custom stained glass. If you want lighting in the ceiling, we can add that.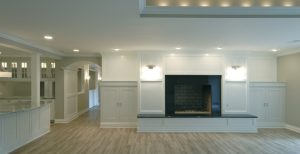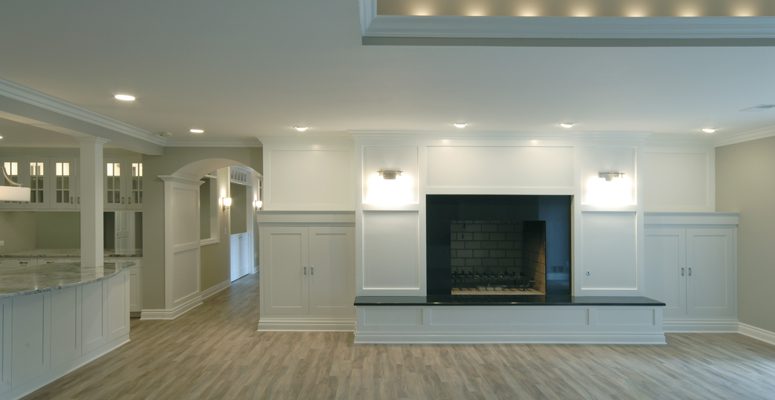 If you are going to build a basement office, you might as well have it exactly the way you want it, wouldn't you agree. Do you need built in shelves? Cork or chalkboard walls? An attached bathroom? Maybe even a small gym area for your breaks? Any and all of these things are not just possible, they are easily doable.
What is currently happening in your basement? Perhaps there is already a room that could serve as your office, with a bit of remodeling. Or perhaps your basement is just one big empty dark space, in which case we can build your office whatever size or shape you want. Working from home has many advantages. (Aside from that whole pajama thing.) Not the least is the ability to run upstairs to the fridge. But maybe you'd like a small kitchenette right in your office, so you don't even have to head up to the main floor.
Whatever you want for your basement office, just tell us about it. Here at Colorado Finished Basement, we have fifteen years of experience building custom basements and basement offices, not to mention playrooms, family rooms, entertainment rooms, bars, and more for our clients. Want to see some of what we've already done? Click here to take a look at our basement photo gallery and get some of your own ideas flowing. And then, why not give us a call today and set up an appointment to make plans for your new, convenient, modern basement office?