An entertainment area fit for the entire family.
Adding an entertainment area to your basement can include something for the entire family. If you're considering upgrading your basement, Colorado Finished Basement is ready to get started. Our experts can design a basement entertainment area that will fit your style, needs, and budget.
When it comes to basement entertainment, for many families that means billiards or ping pong. You will need a space big enough for the table, and for people to easily get around the table. You will need the right lighting.
For other families, basement entertainment means movies or video games, and they want the biggest, highest-tech screen possible with the most comfortable seating. For yet other families, they want it all! The jumbo screen, the comfy seating, the lighting on a dimmer switch, the popcorn machine or bar, and the space to invite their family and friends.
What is your idea of the perfect basement entertainment room? Whatever it is, we can design it to your specifications and build you a room you might never want to leave. It seems that entertainment, and sharing that entertainment with others, is becoming more and more important to American culture.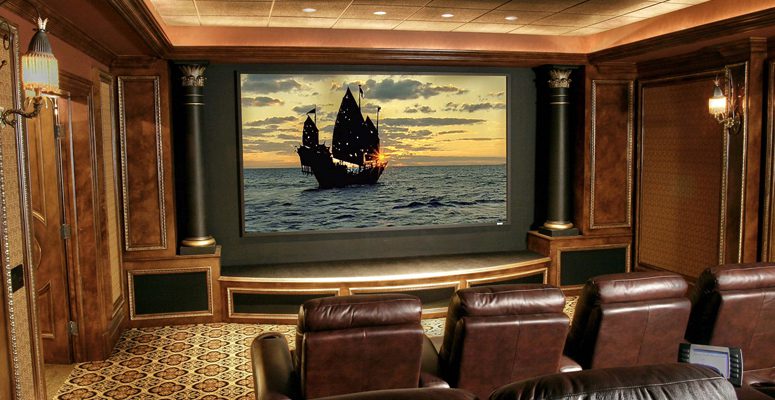 But going out to the movies with a large group is becoming more and more expensive. How much more fun to host movie nights in your own basement entertainment room! How much more relaxing and economical!
When it comes to basement entertainment and entertaining, comfort is key. You want to feel great in your basement room. Colorado Finished Basement can build anything you want, however basic or lux you want it. We will take your existing space and turn it into the perfect place to kick back, watch a movie, listen to some tunes, host a billiards tournament, or do a video game competition for you, your family, and your friends.
We have experience with every aspect of the planning, the design, and the installation and build of your dream basement. You'll work with one project manager who will head up the team and be available to answer any questions or concerns you might have, from start to finish.
At Colorado Finished Basement, quality workmanship and outstanding customer service are our hallmarks. We have over two decades of experience in the home improvement business. If you feel that a basement entertainment room would improve your home, we'd love it if you would consider us as a trusted contractor.
Please contact us today with any questions or to make an appointment for a quote on your basement entertainment center.